The Linen
Unique Qualities of Linen Fabric:
by Harshal Hogade on Oct 19, 2023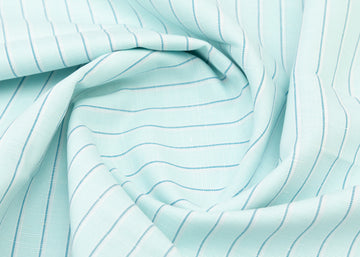 Linen stands out for several remarkable qualities:
Breathability: Linen is known for its breathability and moisture-wicking properties, making it an ideal choice for warm weather clothing.
Durability: Linen is exceptionally durable and tends to become softer and more comfortable with each wash.
Eco-Friendly: Flax cultivation requires less water and fewer pesticides than other crops, making linen an environmentally friendly choice.
Timeless Aesthetic: Linen's natural texture and subtle sheen give it an effortlessly elegant appearance, making it suitable for both casual and formal settings.