About Us
About Crystal Linen
by Harshal Hogade on Sep 02, 2020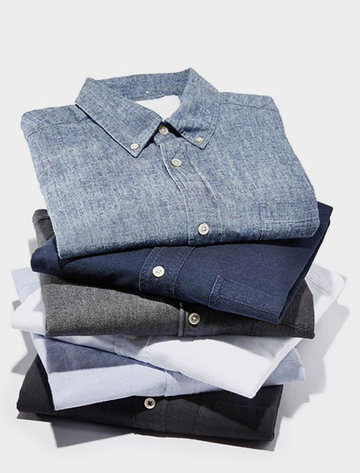 Experience the best of designs, options, styles at Crystal Linen ( Quality Fabric Experts).Be it Cotton, Linen, Polyester, Viscose, and Fabric accessories . Crystal Linen offers you the perfect collection of fashion and functionality. We are passionate about Our customers and the products we sell. Our goal is to be the most customer-centric brand in the Fabric market.
Our vision is to provide quality products & services that exceeds the expectations of our esteemed customers. We firmly believe that our customers are the reason for our existence, and therefore we greatly respect the trust that they have for us.
Why Us?
Crystal Linen is a Kolhapur based company working towards excellence in the Manufacture of Textiles space, and believe in pursuing business through innovation and technology. Our team comes with several years of industry experience, and comprises of a highly motivated set of specialists and Industrial Experts. Our goal is to be a leader in the industry by providing enhanced products, services, relationships and profitability.
We are Committed To You :
-Our prime focus is to achieve customer satisfaction with every order.
-For more customer convenience ,We Give FREE Shipping on every order.
-We have been in business since 1960 and Our thousands of record proves that we pay attention to every tiny detail of the customer's need and provide them no less than what they expected.
-We are the only fast fashion online brand in India where fashion is accessible and affordable to all .
Our Mission : Quality with integrity 
At Crystal Linen, our mission is to be at the top and be in perfect trends in fabric and fashion. We are continuously making new fabric designs to ensure the perfect blend of beauty and trends. We ensure proper colour and blend proportion to give best of in aesthetics and comfort without compromising in quality. 
We provide the following value-added benefits with every order:
-100% Secure Shopping
-We Value Your Privacy
-Trusted Brand Names
-Authorized Online Dealer
-Best Return Policy
-Free Shipping on Every Order
-Low Price Guarantee
-Satisfaction Guarantee
MEET THE OWNERS
Mr. Sadashiv Hogade and Late Mr. Vishnu Hogade, has started this business way back in 1960s. Few decades back (1960) Hogade Group was engaged in manufacturing of dyed Sarees ; their brand name was known as "Harihar Saree works" ; "Harihar Saree works" was one of the famous brands in Maharashtra. The manufacturing of the sarees were done on handlooms, which were fully mechanical machines and running without electricity and the dyeing of yarn also was of conventional type. But still the quality and appearance of the sarees and its uniqueness was a specialty.
Now, their third generation is working with, Mr. Gjanan Vishnu Hogade ; Mr.Harihar Vishnu Hogade and running their traditional business. Hogade Group had started with hand looms, and now have the latest modern set up.
In today's modern era the quality and variety has gained greater importance and quality consciousness has raised. This is because technology has improved drastically to meet the every growing market demand. Due to globalization the new business era has begun hence there is a need to change the present working practices and technology too. This changing time was predetermined. They believed that success comes with the ability to adapt with timely change in business lifecycle. They understood the changing business cycle and have adapted new technology and new business concepts, and have changed the business parameters timely. Due to their visionary work Hogade Group Of Textiles has given a new direction to their business. Their commitment and hard work has created a benchmark for the next generation in their family. They are confident that their next generation will keep this business model alive for years to come.
CONTACT US
You can email our customer support team: support@lacrysto.com and we will reply within 24 hours during regular business hours.
You can write to us: 
Factory & Office : GAT No - 393, 12th Lane Shahu nagar, Chandur, ICHALKARANJI - 416 116, Ph No.-8530780117
Dist. Kolhapur (M.S) INDIA. 
We hope you enjoy our Crystal Linen Products as much as enjoy offering them to you. If you have any questions or comments, please don't hesitate to contact us.